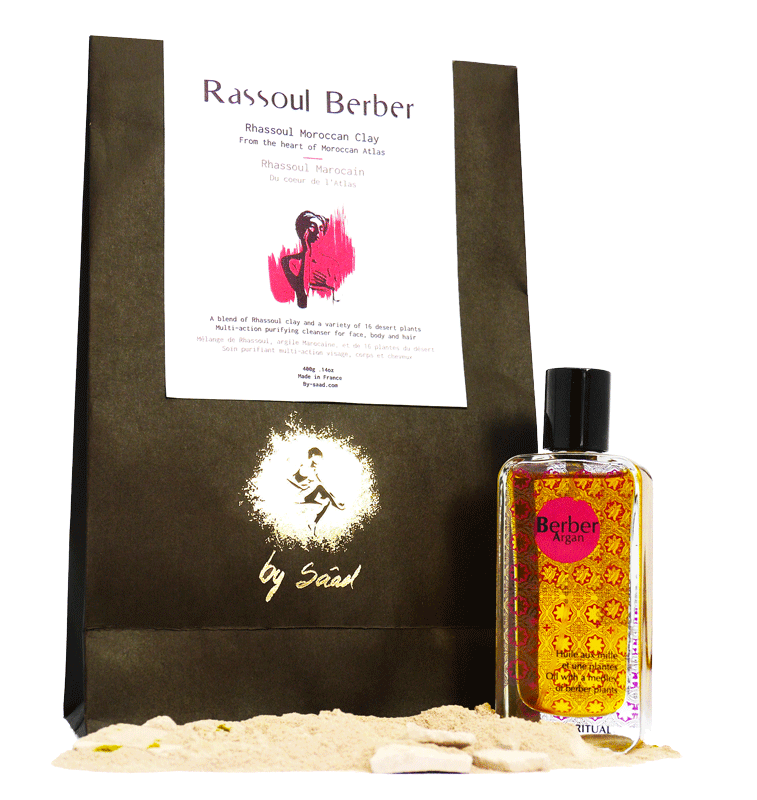 Rhassoul is a natural, volcanic clay, collected in the heart of the Middle Atlas mountains in Morocco.
It has been used for its cosmetic and medicinal properties since Antiquity, and constitutes an integral part of traditional Berber beauty rituals thanks to its cleansing, regenerating, exfoliating and moisturizing properties.
After working in the cosmetics industry for more than 10 years, allow me to let you into a little secret: you don't need most of the chemically charged, molecular-modified, artificially fragranced, plastic-packaged products in your bathroom cabinet.
Whether you want to get a handle on your acne, tighten up your pores, reduce fine line and wrinkles, brighten a tired complexion or generally rebalance and restore your skin's natural elasticity, Rhassoul clay offers the key to a 100% natural, simple, environmentally friendly beauty regime for face, body and hair, for even the most sensitive skin types.
The Magic Of Rhassoul
The powerful absorption and adsorption properties of Rhassoul enable it to fix impurities and eliminate them simply by rinsing with water, without damaging the skin's natural, protective film, while at the same time actively restoring and accelerating cell regeneration. Pure, mineral beauty.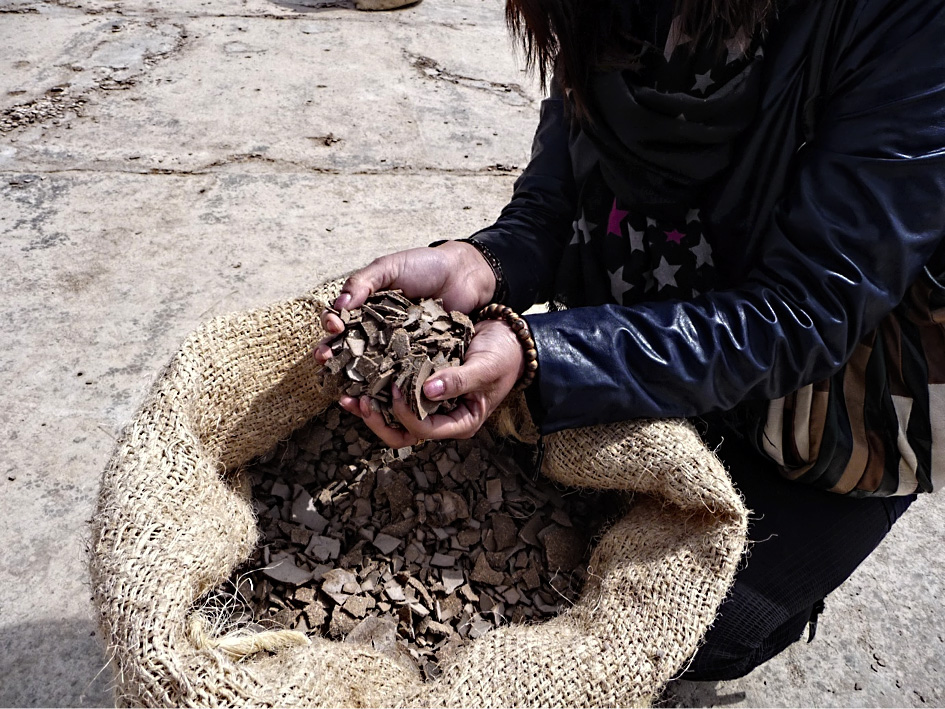 An Artisanal Production Process
By Saâd Rhassoul Clay is collected, sun-dried and sifted in the traditional manner by local people in the Atlas mountains of Morocco, in such a way as to preserve its natural benefits and original chemical composition throughout the production process.
Composition and Questions
Rhassoul Moroccan clay is high in hydrophile minerals with essential nutrients and provitamins. pH neutral and contains no surfactants.
Rich In Minerals
Rich in minerals (iron, sodium, zinc and magnesium) and silica, yet low in aluminium oxide and calcium oxide, Rhassoul widely considered to be the ideal clay for cosmetic purposes:
| | Power of absorbtion | Power of adsorption |
| --- | --- | --- |
| Montmorillonite clay | * | * * * |
| Illite clay | *** | * |
| Kaolinite clay | * | *** |
| Attapulgite clay | * | * * * |
| Rhassoul | * * * | * * * |
Isn't It A Bit Messy?
On the contrary, Rhassoul clay smoothes over the skin like cool, chocolate mousse and, unlike many masks, rinses off extremely easily with no flannel rubbing or unsightly patches remaining!
I've Never Made My Own Beauty Products Before!
Rhassoul is an excellent place to start! Simply mix with water and leave to stand for 10 mins or so before applying. Will keep for up to a week and can also be used to treat everyday bumps, bruises and burns.
Won't It Block Up My Pipes?
No, in the quantities used for masks and scrubs, the absorbent and detergent properties of Rhassoul mean that as it washes away down the plughole, it will actually sanitize your plumbing and neutralize odours. For a full on mud bath, however, we would not recommend using your regular tub, but rather a large, stand-alone container reserved for that purpose! Don't take our word for it though, read what our customers think of our Rhassoul products > testimonials